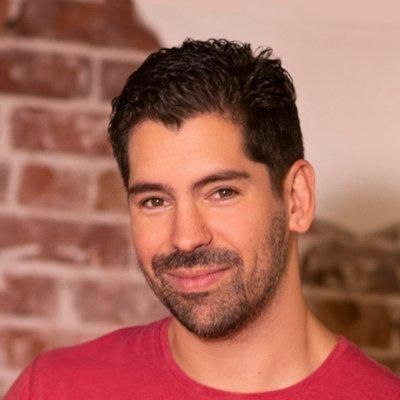 Mike Krilivsky
Founder&CEO, RageOn! USA
Mike Krilivsky is a serial entrepreneur by day and an investor, advisor and mentor of early-stage start-ups by night. He is the CEO and founder of four successful companies, and is developing a fifth stealth project in the blockchain space.
Krilivsky launched his first company, a record label, at the age of 17, and helped build New England's largest EDM dance party company, where he worked with some of the biggest DJs in the world including Skrillex, DeadMau5 and Avicii.
It was during this time in the music world that Krilivsky came up with his next multi-million-dollar idea–a platform that would empower these artists, and other creators around the world, to bring their brands to life beyond the stage.
In 2013, Krilivsky launched the custom design marketplace RageOn!, featuring an innovative all-over-print technique and supply chain network that disrupted the print-on-demand sector. RageOn! has grown to become the "World's largest all-over-print online store," built on a new merchandising technology developed and patented by Krilivsky. The site now serves thousands of customers every day, offering a vast assortment of products that feature more than 800,000 brands including Hello Kitty, KISS, T-Mobile, Netflix, Shaq and more.
The success of his ventures has drawn the support of the Bay Area's top investors, including the creators of Amazon's marketplace and Walmart Labs, and employees and advisors that include veterans of some of the most successful digital companies in the world including PayPal, Google, Airbnb, Twitter, Apple and more.
Krilivsky is also the founder of the lifestyle brand Let's Rage Clothing, as well as an investor in crypto and a number of other successful digital companies including Facebook and Shopify. He serves as an advisor to early-stage start-ups and created the Platinum Fundraising event focused on early-stage funding for start-ups.
Krilivsky's personal experiences, including a nearly fatal car crash, drive the culture and ethos of all his endeavors–to seize the moment, live life to the fullest, and help his employees and customers do the same. For those reasons, he is also an active philanthropist. Most recently, he broke five years of HackCancer fundraising records and was named as HackCancer's 2017 Mr. Silicon Valley.
Krilivsky is an alum of Stanford StartX and Alchemist Accelerator (where he continues to serve as a mentor). He passed the rigorous testing required to enter West Point, including receiving a Congressional nomination, but decided instead to study computer science and business management at the University of Connecticut so he could also continue to pursue his work in the entertainment world – a choice that started him on the path to where he is today.