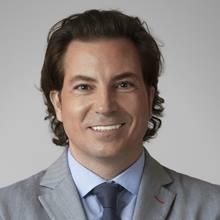 Miguel Povedano
Chief Operating Officer, Majid Al Futtaim Retail
Miguel Angel Povedano is the Chief Operating Officer and Head of Operational Excellence of Carrefour UAE at Majid Al Futtaim Retail, exclusive owner of the franchise rights to Carrefour in 38 markets across the Middle East, Africa and Asia. In his role, Povedano is responsible for ongoing operation, international negotiations, the overall Carrefour UAE profit and loss as well as Majid Al Futtaim Retail sourcing office France & Hong Kong; in addition to customer experience, innovation concepts and international coordination with Majid Al Futtaim Retail offices.
In his previous position he oversaw designing the UAE's commercial strategy and developing the franchise network's initiatives in marketing, sourcing and supply chain. In addition, he was responsible for training Carrefour's talent pool alongside the Human Capital department.
Mr. Povedano has over 24 years of experience in the retail industry, holding several positions at Carrefour worldwide. Prior to his appointment at Carrefour UAE in February 2015, Mr Povedano was Vice President and General Manager Merchandise for Non-Food at Carrefour China in Shanghai and General Manager Merchandise, Textile and Non-Food at Carrefour Argentina. His main responsibilities included the development of the overall non-food strategy, Carrefour's business and commercial strategies as well as the company's KPIs for those countries.
Mr. Povedano holds an Executive Master's Degree in Business, Management and Marketing from the International Institute for Management Development in Switzerland, a degree in Marketing and Fashion Management from the University of Belgrano in Argentina and a Bachelor in Business Administration and Management from National University of Distance Education (UNED) in Spain.