22 Apr 2019
GCC retail sector to grow 22% to $308 billion by 2023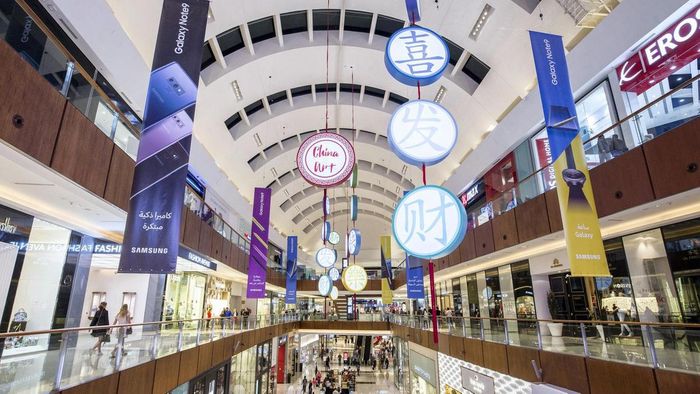 UAE and Saudi Arabia to lead retail sales in next five years, accounting for 77 per cent of total GCC sales, Dubai's Alpen Capital says
Despite macro-economic headwinds and a slowing global economy, the GCC's retail sector is forecast to grow by about 22 per cent to $308 billion in 2023 from last year with the UAE and Saudi Arabia accounting for the bulk of sales over the next five years.
The size of the Arabian Gulf retail sector market is expected to see robust growth until 2023, rising from $253.2 billion recorded in 2018, Dubai-headquartered investment advisory firm Alpen Capital said in its latest GCC Retail Industry report. Saudi Arabia and the UAE, the two largest economies in the Arab world, account for about 77 per cent of sales in the next five years.
Population growth, a rise in per capita gross domestic product, and an expanding tourism industry will help drive the retail sector's acceleration and boost economic diversification efforts of traditionally hydrocarbon-dependent GCC countries, according to the report.
"Demographics are favourable for the growth of retail sector [with the population] rising faster than some of the other parts of the world," Krishna Dhanak, executive director at Alpen Capital, said in Dubai.
Oil prices, which fell below $30 per barrel in the first quarter of 2016 have since recovered to hover around $70 per barrel and the economic momentum has gathered pace in the UAE. A boost in tourism numbers has also set the foundations for the retail sector's growth and the economic recovery is expected to buoy consumer confidence.
The UAE's economy is expected to strengthen this year, boosted by higher levels of government spending and increased oil production, propelling the country to outperform the wider region in 2019.
Dubai's economy, the commercial and trade hub of the Middle East, is projected to expand at a faster pace this year than 2018, as the emirate continues to implement policy initiatives and investment measures under its 50-year development charter.
The UAE is ranked fifth among the top-ten retail destinations in the world, and the country has seen its retail market grow to $73 billion between 2012 to 2016. Tourist spending is among the highest in Dubai, with overnight visitor spending reaching $29.7 billion in 2017 alone, according to the report.
Source: Leslie Pableo, The National