25 May 2023
Celularity Announces $45 Million Purchase Order, First Middle East Private Label Agreement For Celularity's Halal-Certified Biomaterial Products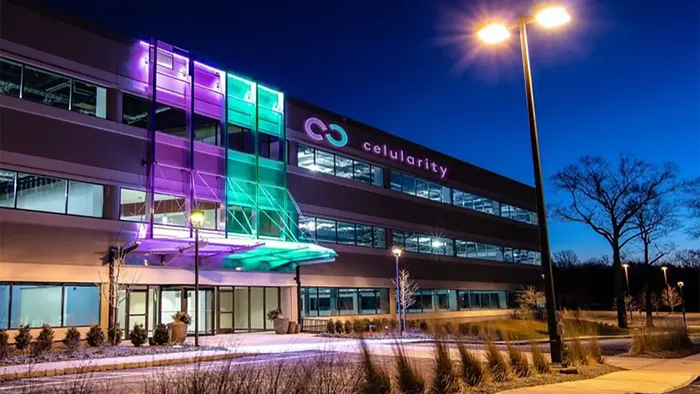 Builds on Celularity's December 2022 announcement of Halal Certification of its commercial-stage biomaterial products, and clinical and investigational stage cellular therapeutic programs

Marks an important first step in Celularity's expansion strategy into the Middle East with a priority focus on the Gulf region, according to Celularity CEO, Dr. Robert Hariri.

Celularity biomaterial products are manufactured in its state-of-the-art cGMP/cGTP compliant facility located in Florham Park, New Jersey

FLORHAM PARK, N.J., May 23, 2023 (GLOBE NEWSWIRE) -- Celularity Inc. (Nasdaq: CELU) (Celularity), a biotechnology company developing placental-derived allogeneic cell therapies and biomaterial products, today announced that it has received a $45 million purchase order for Celularity private label Halal-Certified biomaterial products from Jamjoom Medical Store (Jamjoom). Dr. Walid Swelim will serve as marketing manager for promotion and distribution of the products. This marks the first purchase order received by Celularity under its recently announced expansion into the Middle East market, as part of Celularity's global market strategy.
"We are delighted today to announce receipt of a $45 million purchase order for private label Celularity Halal-Certified biomaterial products from Jamjoom. We are grateful to Jamjoom and to our exclusive territories distributor in the Islamic Markets, CH Trading Group, for making this important milestone possible," said Robert J. Hariri, M.D., Ph.D., Celularity's CEO, Chairman and Founder. "Our global expansion strategy and entrance into enter lucrative markets like the Middle East are enabled by our investment in platform technologies and infrastructure, including our world class cGMP/cGTP-compliant manufacturing facility in Florham Park, New Jersey, which allows us to rapidly scale and efficiently manufacture our proprietary placenta-derived, Halal-certified biomaterial products."
Dr. Khalid Ali, Jamjoom CEO, said, "As the first private label distributor of Celularity Halal-Certified biomaterial products in the Kingdom of Saudi Arabia, this purchase order marks our commitment to bringing innovative regenerative medicine products to physicians and patients alike. We look forward to developing this important opportunity with Celularity and CH Trading Group."
"The availability of Halal-Certified biomaterial products is a key enabler of the rapidly emerging regenerative medicine market in Saudi Arabia," said CEO of CH Trading Group, Elsayed Zayan. "We are excited to partner with Jamjoom as the first private label distributor of these products in the Kingdom."
About Celularity
Celularity Inc. (Nasdaq: CELU) headquartered in Florham Park, N.J., is a biotechnology company leading the next evolution in cellular and regenerative medicine by developing allogeneic cryopreserved off-the-shelf placental-derived cell therapies, including therapeutic programs using mesenchymal-like adherent stromal cells (MLASCs), T-cells engineered with CAR (CAR T-cells), and genetically modified and unmodified natural killer (NK) cells targeting indications in autoimmune, infectious and degenerative diseases, and cancer. Celularity also develops, manufactures and commercializes innovative biomaterial products also derived from the postpartum placenta. Celularity believes that by harnessing the placenta's unique biology and ready availability, it can develop therapeutic solutions that address significant unmet global needs for effective, accessible, and affordable therapies.