Qimmat Al Itqan Foodstuff Packing company
Hall: Al Mustaqbal Plaza Stand: M1-A38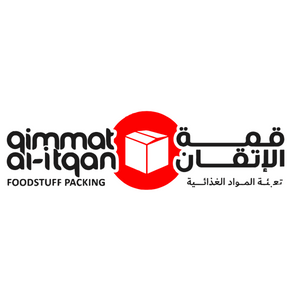 Qimmat Al Itqan Foodstuff Packaging stands as a premier authorized packaging supplier, headquartered in Dubai, UAE, dedicated to elevating brands through bespoke packaging solutions. Specializing in private label services, we take pride in our unwavering commitment to excellence, particularly in the packaging of Saffron, Honey, Dry fruits, and Nuts. Our proficiency spans the entire spectrum of the packaging process, offering a seamless journey from consultation to the final delivery. At Qimmat Al Itqan, we understand the significance of packaging as an integral part of brand identity. As such, our services encompass comprehensive solutions, including consultation, design, packing, branding, and streamlined operations and logistics. We distinguish ourselves through an emphasis on delivering products of the highest quality, ensuring that our clients receive packaging that not only meets but exceeds their expectations. Trust Qimmat Al Itqan for a professional and collaborative approach that transforms your products into captivating and distinguished offerings in the market.
Address
Warehouse 9, Damascus Street - Al Qusais Industrial Area 2 - Dubai
United Arab Emirates
At Bani, we are passionate about bringing the highest quality saffron to your table at the most affordable prices. Based in Dubai, United Arab Emirates, we are committed to delivering an exceptional p ...