Mudieb Haddad & sons Co.
Hall: Al Mustaqbal Plaza Stand: M1-K80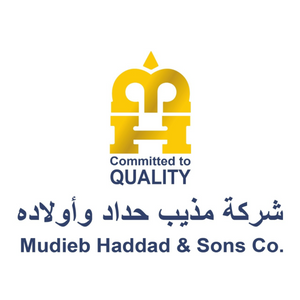 Mudieb Haddad & Sons Co. Since 1973, Mudieb Haddad & Sons Co. has been one of Jordan's most diversified FMCG companies, with a portfolio that includes the world's leading brands of snack foods, household goods and personal care products. Our Factory specialized in both the manufacturing and distribution of world-class FMCG goods, serving a wide range of customers, including retailers, wholesale outlets, government shops, schools, hospitals, restaurants, hotels, factories and individual consumers. By operating under licensing agreements with leading international companies, Mudieb Haddad & Sons Co. ensures the strict control of quality standards and the careful preservation of brand identity. Its laboratory and manufacturing facilities employ the most advanced technology and machinery, including state-of-the-art microbiological testing systems. Major Brands: Mr. Chips, Snack Mix, Bugles, Colgate, Palmolive, Ajax, Soupline, Speed Stick, Lady Speed Stick, Baby Magic, Pure Soft, Frescal, Jergens, Chubs and many more.
Address
Mudieb Haddad & Sons Co. Wasfi Al-Tal Street P.O.Box:1195 Zarqa 13110 Jordan Tel: 0096253985720 Fax: 009625994773
Jordan