Lebanese Appetizers Company
Hall: Al Mustaqbal Plaza Stand: M1-F40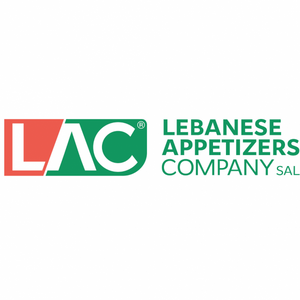 Lebanese Appetizers Company LAC is a medium size company located in Lebanon and specialized in state-of-the-art manufacturing of authentic Lebanese gourmet specialties under the name of LAMESA. At LAC, we are committed to offer our valuable consumers the best authentic Lebanese mezze, made with the highest levels of quality, taste and safety. LAC's range of appetizers saves our consumers from the hassle of preparation without compromising on taste and quality. LAC factory holds high the flag of quality and trust. It is built as per the ISO standards and operates under the supervision and control of a trustworthy food safety and quality department, thus complying with the highest international norms and regulations. A selection of premium ingredients is the base of our products' quality. All ingredients are selected as per the highest quality standards and are purchased with a quality certificate issued by the supplier. The meat used in recipes is imported and Halal. LAC factory is equipped with modern machinery (mixers, ovens, baking machines and others), a blast freezer and a cold storage area of a 200-pallets capacity. The production capacity of the plant, with its current work force and regular working hours, reaches 1,000 cartons of packed products per day. This can be doubled depending on the demand. The production processes are fully or semi-automated, thus limiting the manual contact to a minimum level. Throughout the different processing phases, regular and continuous monitoring tests are undertaken to guarantee the implementation of strict quality control standards in compliance with the local, regional and international standards. LAC factory has earned a very good reputation in the market due to its modern and automated machinery and equipment and high quality standards. LAC Became the manufacturer of Lebanese Specialties private label brands for several companies in Lebanon and abroad.
Address
Roumieh, Industrial Area Beirut, Lebanon Tel/Fax: +961 1 896146/8
Lebanon
Lebanese Appetizers Company, LAC is a state of the art factory located in Lebanon. The factory started its operation in the second half of 2013. The main purpose of launching LAMESA was to cater an Au ...