IHSAN Sons (Pvt) Ltd
Hall: Al Mustaqbal Plaza Stand: M1-K50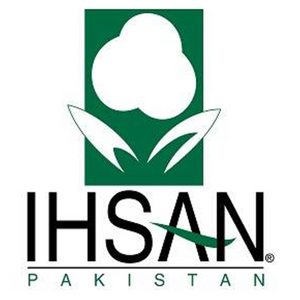 IHSAN Sons (Pvt) Ltd, is a certified manufacturer and exporter of cotton products for medical and personal hygiene. Major products include absorbent bleached cotton, 100% organic and conventional cotton spun-lace nonwoven fabrics, and cotton dry/wet tissues and wipes. We are proud to be Pakistan's largest fully integrated cotton personal care product manufacturer, and our cottons are purified and free from toxins and certified Chlorine Free (TCF). We can offer Private Labelling and Contract Manufacturing facilities for Dry and Wet tissues and wipes with health benefits such as hypoallergenic, lint-free, and highly absorbent with excellent wet strength. All our products are 100% biodegradable and manufactured eco-responsibly. If you are interested in learning more about our products and services, please do not hesitate to contact us at 92-42 3 5395301-4 Ext: 316 or email marketing@ihsansons.com. Additionally, you can also visit our website at www.ihsansons.com for more information.
Address
Dars Road, Off Raiwind Manga Road, 54010 Lahore-PAKISTAN.
Pakistan
IHSAN Sons (Pvt) Ltd. manufactures wipes under the brand name of 'Sateen  Soft' - an innovative product that uses Cotton as base material to manufacture wipes/Tissues instead of Wood pulp, resulting i ...

  Made from 100% hypoallergenic cotton spunlace, IHSAN's premium Cotton Rounds are soft and lint-free, created with Hydro-fleece technology for added strength –  perfect for applying cleansers, astrin ...