Ayoni Foods Pvt. Ltd.
Hall: Al Mustaqbal Plaza Stand: M1-B4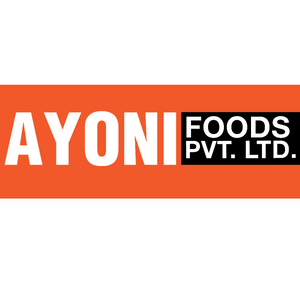 Ayoni Foods Pvt. Ltd. was established in 2015 at Rajkot-INDIA and has been the largest manufacturer with 3000+ MT Production capacity per month. Every day, we connect with markets, customers with ingredients, and people with the food they need to thrive. responsible Our company owes its leading position at home and worldwide to its constant belief in quality & wide product range. Currently, we are exporting to 7 countries worldwide. Our state-of-the-art facilities, cutting-edge technology, Seasoning Unit, Automation, R&D, Flexible Packaging & In-house Design Team, and dedicated team of professionals allow us to provide high-quality products and services to our customers. We take pride in our ability to offer customized solutions to meet the unique needs of our clients. We have a proven track record of working with leading organizations in the FMCG industry and have established a reputation for excellence in our field. We believe that our OEM services can provide your company with a competitive advantage in the marketplace and help you achieve your business objectives.
Address
AYONI FOODS PVT. LTD. PLOT NO. 1,2,3,4,, REVENUE SURVEY NO.111p1, 111p2,, AT. BHUNAVA ROAD MOTAMAHIKA State Name: Gujarat. OFFICE NO. 418, SANSKAR HEIGHT, NEAR UMIYA CHOWK , MAVDI CHOWK, 150 FEET RING ROAD, RAJKOT-360004, Gujarat.
India